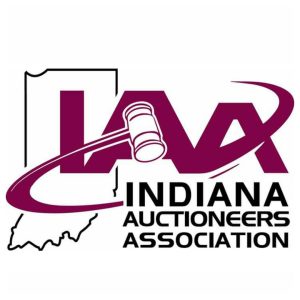 2024 CE Tour – this is an online registration link
The Indiana Auctioneer license will expire on February 28, 2024.  The Indiana State Rules/Regulations states that in order to renew an Auctioneer license you must have taken sixteen (16) hours of CE – those hours must have been taken between March 1, 2020- February 28, 2024.  You must have taken your CE before you renew!
The Indiana Auctioneers Association has four (4) locations around the state (not including the 2023 IAA Convention) for you to procure your CE.  All locations will host the required sixteen (16) hours with the six (6) mandatory hours being hosted on the first day at each location. The cost to attend is $200.00 for all current IAA members; $250.00 for non-members.
2024
January 20-21 – Wagner Auctioneering and Real Estate – Farmland
February 3-4 – Swan Lake – Plymouth