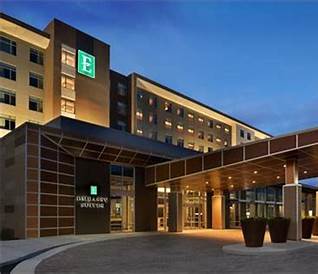 Indiana Auctioneers Gather for Annual Convention- 2020
Auctioneers from across the state convened this past weekend for the Indiana Auctioneers Association (IAA) annual conference.  The convention held this year at Embassy Suites, Noblesville, IN, ran November 11-13 with the Title Sponsors of Schrader Real Estate & Auction Company, Christy's of Indiana and the Indiana Auctioneers Association Foundation.
Highlights of this year's conference included the, Welcoming Event with a Casino Night, the Indiana Champion Auctioneer Competition, Auction Marketing Awards, Black Tie Gala evening with the Hall of Fame Inductions, the Presidential Luncheon and the election of the Board of Directors.
Throughout the weekend, Auctioneers were presented with dynamic and engaging educational seminars from industry leading Auctioneers and presenters and gained insight from industry vendors at the annual trade show.
The Indiana Champion Auctioneer Competition crowned the 2020 Indiana Senior Champion Auctioneer, Isaac Stoller- Bluffton, IN.   Jordan Gilkerson-Monrovia was named Senior Reserve Champion, and Loren Beachy-Middlebury, IN was named Senior First Runner-Up.  Bronson Gangwer-Middlebury, IN was crowned the 2020 Indiana Junior Champion Auctioneer.  Gary Spangle – Warsaw was named Junior Reserve Champion and Jerrett Flesher– Ridgeville was named Junior First Runner-Up.
The highest award conveyed to an Auctioneer in Indiana is an election into the Indiana Auctioneer's Hall of Fame. Melissa Christy Davis – Indianapolis was elected into this year's Hall of Fame class.  Melisa Carothers of Seymour was inducted into the IAA Auxiliary Hall of Fame.
The IAA held their annual election of officers at that annual membership business meeting, electing Chad Metzger- North Manchester – President 2021, Andrew Wagner- Farmland –Vice President, Mark Bisch, Kokomo, IN – Treasurer. Newly Elected Director: Billy Hagan- Pekin, IN.